23augAll Day25Plein Air Painting Workshop with TJ CunninghamSign up today!(All Day) Shelburne Farm Inn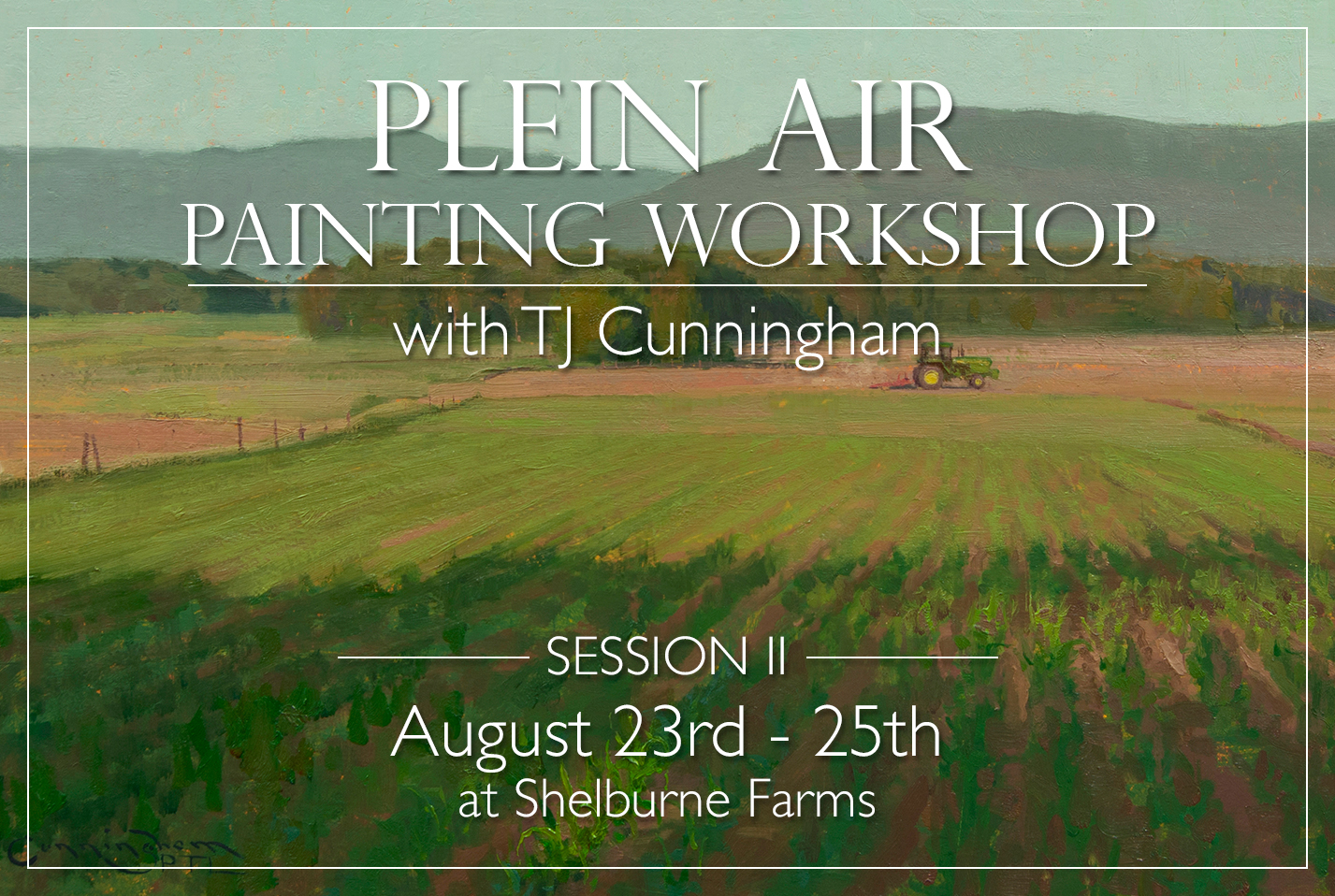 Event Details
Sunday through Tuesday, August 23rd – 25th 
Plein Air Painting Workshop, Session II, with TJ Cunningham, August 23rd – August 25th. Participate in a three day painting workshop on the grounds of Shelburne Farms taught by Addison County native TJ Cunningham. Cunningham is a nationally renowned landscape painter who is dedicated to capturing the beauty of the Vermont landscape and to conveying in his paintings, the affection he feels for the land and the iconic barns and farms that were part of his narrative growing up.
Whether you are a beginner or a more experienced painter, the Shelburne Farms class is a perfect opportunity to explore plein air painting. Cunningham will begin each day with a demonstration of his working process, focused on what he feels are the two biggest challenges in creating a successful landscape painting. The first is creating atmosphere, and the second is sculpting the landscape so that the trees seem vertical while the surrounding landscape appears flat. Students will receive guidance on simplifying the landscape expressively. Paint quality, value pattern, and abstraction will all be discussed as valuable tools for landscape painting. The class will focus on three landscape motives; vista/distant mountain scene, a tree, and architecture in the landscape. All levels welcome!
The fee for this class is $395. For more information and to register for TJ Cunningham's Plein Air Painting Workshop, call Edgewater Gallery at 802-458-0098.
Time

august 23 (Sunday) - 25 (Tuesday)
Location

Shelburne Farm Inn

99 Inn Rd
Organizer
Edgewater Gallery802.989.7419