Christine Triebert
PHOTOGRAPHY
ARTIST BIO
From my studio along the Rock River in South Newfane, VT, my goal in photographic art-making is to create unique, personal, and compelling imagery, where the qualities inherent in the process are intrinsic to the concept of the work. From camera-less paper negatives exposed in the darkroom, to large scale portraits on aluminum, to still life photographs transferred to painted fabric, each new body of my work fosters custom techniques developed expressly for that series.
My original prints are held in the collections of the Philadelphia Museum of Art, Bank of America, Polo Ralph Lauren, The Ritz Carlton Hotel, and by many private collectors. My work has been exhibited in galleries and shows throughout New England, at the NY Photography Show, in interior design showrooms in NY and LA, and at the Architectural Digest Home Design Show. My studio is open to the public every July during Southern Vermont's annual Rock River Artists Tour.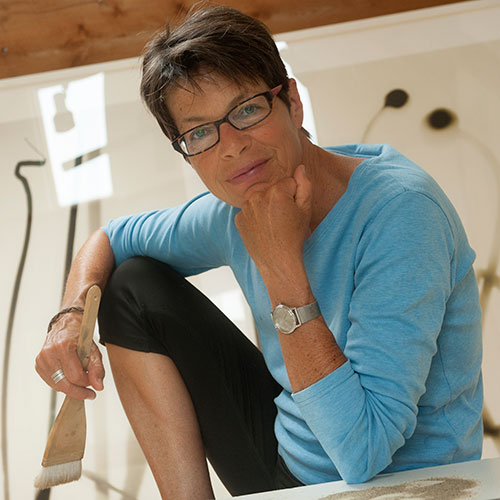 AVAILABLE ARTWORK
Images shown are representative of the artist. Please contact the gallery for availability.
The gallery was not found!
SOLD ARTWORK
The gallery was not found!