ERIN HANLEY
SCULPTURE + 3D
ARTIST STATEMENT
My goal is to make furniture that is both beautiful and functional. My work features handcut joinery, richly colored woods and hand applied finishes. I am particularly interested in carving and surface ornamentation, and am influenced by all sorts of furniture, from minimalist, mid-century modern pieces, to Gothic and Renaissance styles.
I graduated from the Cabinet and Furniture Program at the North Bennet Street School in Boston in 2007. I sell my work primarily through galleries and private commissions. I live and work in Burlington, Vermont.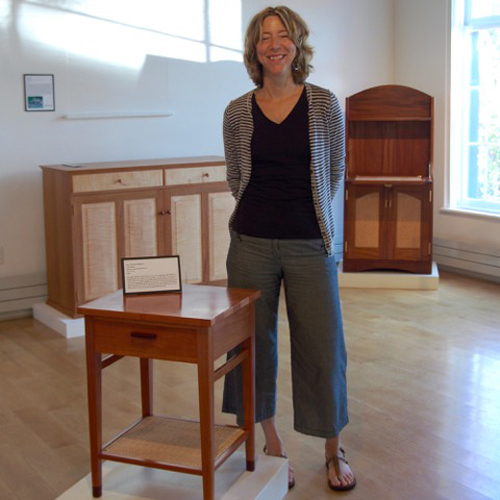 ARTWORK
Images shown are representative of the artist. Please contact the gallery for availability.