MELANIE CONSIDINE
JEWELRY
ARTIST BIO
I've always viewed jewelry as wearable art, so in 2017 when I transitioned from photography to metalsmithing, making art jewelry came naturally. I love using tools and ancient techniques to transform silver sheet, high karat gold and semi-precious gemstones into unique wearable objects.
My work is inspired by forms found in the natural world; natural and organic forms as well as cosmic patterns. I am an avid gardener and plant collector, so I'm especially inspired by botanical forms. Living in Central Vermont, I'm surrounded by natural beauty, and I love spending time outside in nature, so my work is also influenced by geographic forms. My aesthetic is contemporary, abstract and graphic, my pieces exhibit a strong sense of texture shape and motion.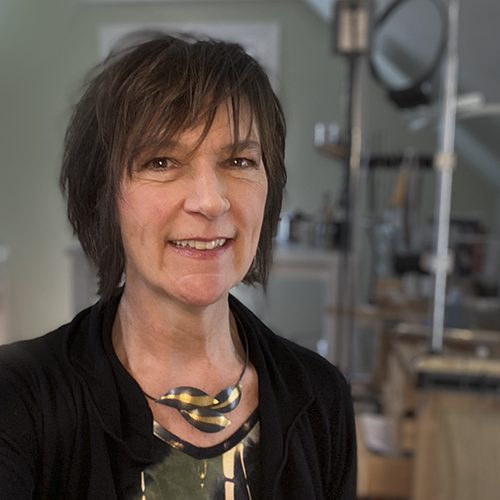 ARTWORK
Images shown are representative of the artist. Please contact the gallery for availability.