ARTIST BIO
Years ago, in a street market circling the Jokung Monastery in Lhasa, Tibet, the seeds of Saskia de Vries Designs were sown. In the midst of a year-long journey across Asia, I was inspired by the beauty of the crafts to learn how to make them myself. It began with a Tibetan knot in that small corner stand, which lead to a secret Turquoise market known only to locals. Soon I was trading knots with children on the beaches of Cambodia and buying stones from the traders in Katmandu. In the backstreets of Delhi I bought enough beads to fill a camping backpack.
Since that trip I have continued to perfect my technique and broadened my search for the most unique materials, with which to create my designs. I am continually inspired not only by the stones I find, but by the places I visit. I strive to bring a unique dynamic each of the pieces I create, while always maintaining my playful esthetic.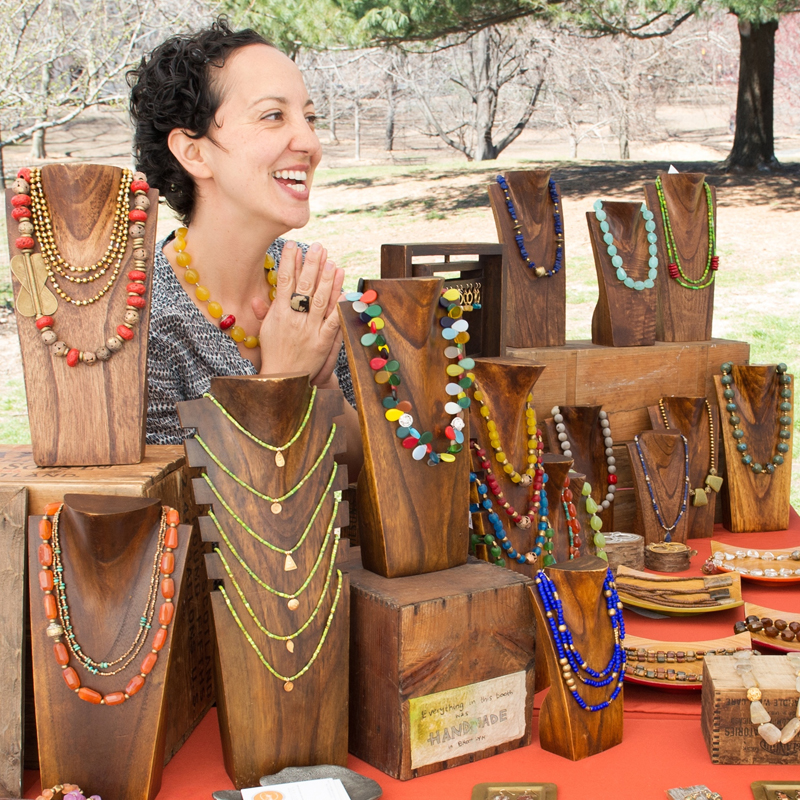 ARTWORK
Images shown are representative of the artist. Please contact the gallery for availability.