We are thrilled to be reopening our Middlebury galleries to the public but the safety of our staff and our visitors is our top concern and we will therefore be operating on a reduced schedule, practicing social distancing and following current health guidelines for Vermont businesses. For these reasons we feel that it is important to give visitors an alternative to being in our physical spaces and so we will continue to present virtual tours of our exhibitions on our website. These virtual tours will give viewers the opportunity to experience shows as they appear in the gallery environment and to see individual works up close, with artist information and details of each piece.
SIGHT SEEING
A GROUP EXHIBITION
Liz Hoag, Kathryn Milillo & Julia Purinton
Welcome to Edgewater Gallery's online exhibition "Sight Seeing", a group show featuring the work of artists Liz Hoag, Kathryn Milillo and Julia Purinton. The exhibition is on view at our Merchant's Row Gallery in Middlebury Vermont for the months of April and May. Each of these talented painters has produced a collection of work based on the theme "Sightseeing" which they interpret both literally and figuratively in their work. The collections are based on observation and a quest for finding places and objects of interest, but beyond recording the natural world around them, all three artists then interpret their observations and convey their feelings for the subject matter through their painting. Though Hoag, Milillo and Purinton have distinct styles and approaches to their work, a sense of calm, serenity and appreciation for the simple and small moments of life, are common themes.
Landscape painter Liz Hoag finds inspiration while walking in the fields and woodlands of her native state of Maine. She strives to capture parts of the forests and landscape around her that might go unnoticed but that on careful observation become important and beautiful. The peace and tranquility one feels while walking in nature resonate in her paintings.
Kathryn Milillo is a Vermont based artist who is drawn to the farmscapes and old barns and structures that have proudly withstood time and the harsh climate of Vermont. She finds painting meditative and loves the moment when, through the application and development of layers of color and glaze and brushwork, a composition emerges that accurately reflects her  strong emotion for the subject matter.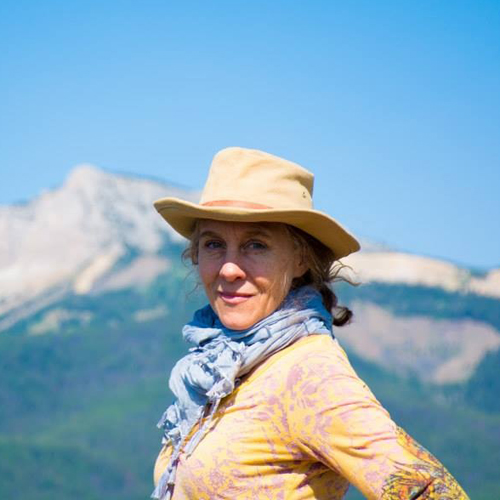 Local artist Julia Purinton takes inspiration from the landscape of Vermont but then is most interested in creating a strong sense of mood and tone in her painting. She focuses on distilling the landscape and building a strong sense of a recognizable emotion in her paintings. There is a narrative quality to her work that draws the viewer in and takes them on a journey.
The Sight Seeing group exhibition highlights the individual talents of Liz Hoag, Kathryn Milillo and Julia Purinton but is also a celebration of the common themes of appreciation of the simple and small moments in life and the emotion we feel as we observe them.
For more information on or to purchase work from "Sight Seeing, a Group Exhibition featuring Liz Hoag, Kathryn Milillo and Julia Purinton", email us at [email protected], or buy online and receive free shipping.