Here at the gallery, we celebrate our artists through beautiful displays and featured exhibitions. While the gallery gets a lot of foot traffic, our artists also grab attention in other places and mediums, here's where else they've been spotted!
Janis Sanders
attempts to put his love of the outdoors into tangible, visceral form through paint, oil specifically. He adores the buttery feel and spreading qualities of oil paint, particularly on wood panel. The smoothness of application of paint on board allows him to express and translate, as spontaneously and directly as possible, the essence of a place. With his small history of beliefs and experiences, he attempts for a brief moment to connect to the vast play of light and shadow that flows across our enormous expanse of universe, and humbled, say in paint, the spirit, the spirituality, of place.
Caroline Hurley
has always been involved in the arts but a couple years ago, her work turned to textiles after an inspiring trip to Bali. She started printing shapes on linen – at first, making gifts for friends and family but before long her company was born once she started getting orders from her favorite stores.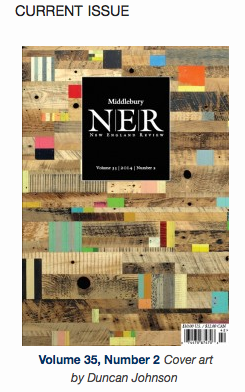 Duncan Johnson
is an artist based out of Bellows Falls, VT who is known for working with reclaimed wood that he finds. Johnson has been known for arresting sculptural works puzzling countless bits of wood into elegant organic forms.
Since his graduation,
TJ Cunningham
has spent his time making up for his lack of life-study. "My French-field easel has accompanied me everywhere and all of my recent paintings were either painted entirely from life or based on studies that were painted from life because he can see color and edges that are lost in photographs. He aims to create a visual biography of his journey through life as an artist and sees his paintings as visual memories of specific and wonderful experiences that will never take place again.
Congratulations to all our artists!