H E L L O   F R O M   E D G E W A T E R !
We hope you've been enjoying this beautiful, hot summer.  Our first August has been a busy one!  New hours (we're now open on Mondays), new staff, and, as Middlebury language program participants and summer vacationers from near and far enjoy the area's rich cultural and natural offerings, new visitors.

In addition to our current exhibit, Dwellings (through September 12), we're pleased to feature Josh Axelrod as August's Artist of the Month as well as an entire section of the gallery devoted to water-focused work…destined to cool you off!
T H I S   F R I D A Y :
m i d d l e b u r y   a r t s   w a l k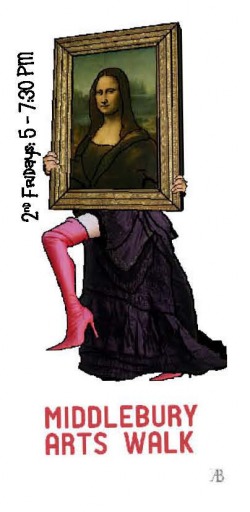 Join us this Friday (August 13th) from 5-7 as we celebrate the monthly Middlebury Arts Walk! Stop by to see our newest exhibits, artists and artisans. More than 40 venues will be participating in the Arts Walk, including our neighbors at the Henry Sheldon Museum, Photo Place Gallery and The Art House, so put your pink boots on and start Art Walking!
C U R R E N T   E X H I B I T:
"d w e l l i n g s"
Seven artists interpret the places we dwell, through September 12. Featuring painters S. Chandler Kissell, Andy Newman, Eric Tobin, and Janis Sanders, photographers Victoria Blewer and Jon Olsen and glass artist Jen Violette
.
F E A T U R E D   A R T I S T   O F   T H E   M O N T H

:
j o s h   a x e l r o d
l a n d s c a p e   p h o t o g r a p h e r


Vermont photographer Josh Axelrod finds inspiration in the natural landscape-be it in Vermont, on the Pacific coast, in Alaska or in the Peruvian Andes–and in the magic of a particular convergence of light, pattern, sound, color and texture.  He frames his work in reclaimed wood, carefully-chosen to suit each photograph.
H E N R Y   S H E L D O N   M U S E U M   R A F F L E
d a l e   h e l m s   e n d   t a b l e s

Edgewater Gallery is proud to sponsor Middlebury's Henry Sheldon Museum's current exhibit: The Nature of Wood: Vermont Furniture and Woodware, 1970-Present. In support of the museum, Edgewater has donated a matching pair of Dale Helms Vermont Cherry end tables, which will be raffled off at the close of the museum show. Tickets are $30 and available at Edgewater Gallery and the Henry Sheldon Museum.
S U P P O R T   T H E   U N I T E D   W A Y   O F
A D D I S O N   C O U N T Y
r a f f l e   t i c k e t s   s t i l l   a v a i l a b l e

The raffle is still open for Ellen Granter's exquisite gold leaf and oil painting, "Jewelry #8", valued at $2,000! All proceeds will benefit the United Way of Addison County. Tickets are $50 each and available at Edgewater Gallery and United Way of Addison County.
N E W   A T   E D G E W A T E R:
The gallery is pleased to welcome the following artists: Glass artist Jen Violette, plein air painter Eric Tobin, pipe maker Andrew Marks, glass blower Michael Egan (marble-tinis!) and fiber artist Lila Webb (check out her cute and clever organic cotton tea towels). Also new to the gallery are ornaments and functional vases, pitchers and bowls by glass blower John Chiles and beautiful cards by photographer Alistair McCallum.