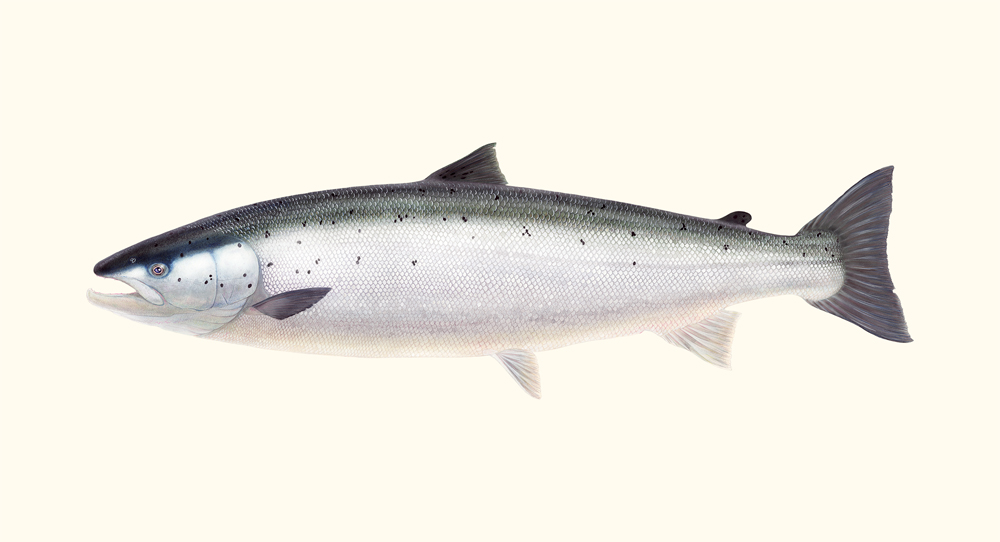 Edgewater is pleased to offer you a sneak peek of one of our brand new artists. We are excited to welcome Vermont artist Nick Meyer to the gallery! Nick lives and works in Lincoln, Vt., where he creates beautifully detailed representations of fish and other wildlife.
Nick approaches his subjects with a uniquely scientific view. Each of his drawings and watercolors contains sublime details, down to each individual scale. His mission as an artist? "To inspire an appreciation for and curiosity about nature and its creatures by communicating the aesthetic beauty of this planet's amazing creatures as they really are."
Raised in Rhode Island, Nick received undergraduate and graduate degrees in marine biology from Brown University. A lifelong "fly fishing addict," Nick worked as a marine biologist across the country before two near-death experiences (falling overboard a commercial fishing vessel in the Bering Strait, and a near-crash in a float plane in Northern Labrador) inspired him to turn to art full-time. He is also the illustrator of two books, Catalina Island Dive Buddies and Fish ABCs.
Nick will be Edgewater Gallery's highlighted artist for the month of June. Just in time for fly fishing season, Nick's stunning watercolors will be a natural complement to the fly fishing lure paintings of our featured June artist – Missy Dunaway.
We hope you'll join us for opening reception for both artists on Friday, June 12, 5-7 p.m. during the Middlebury Art Walk! The opening will include a fly-tie demonstration by local fishing expert Peter Burton.