15julAll Day16Basin Harbor Artist Paint Out(All Day) Basin Harbor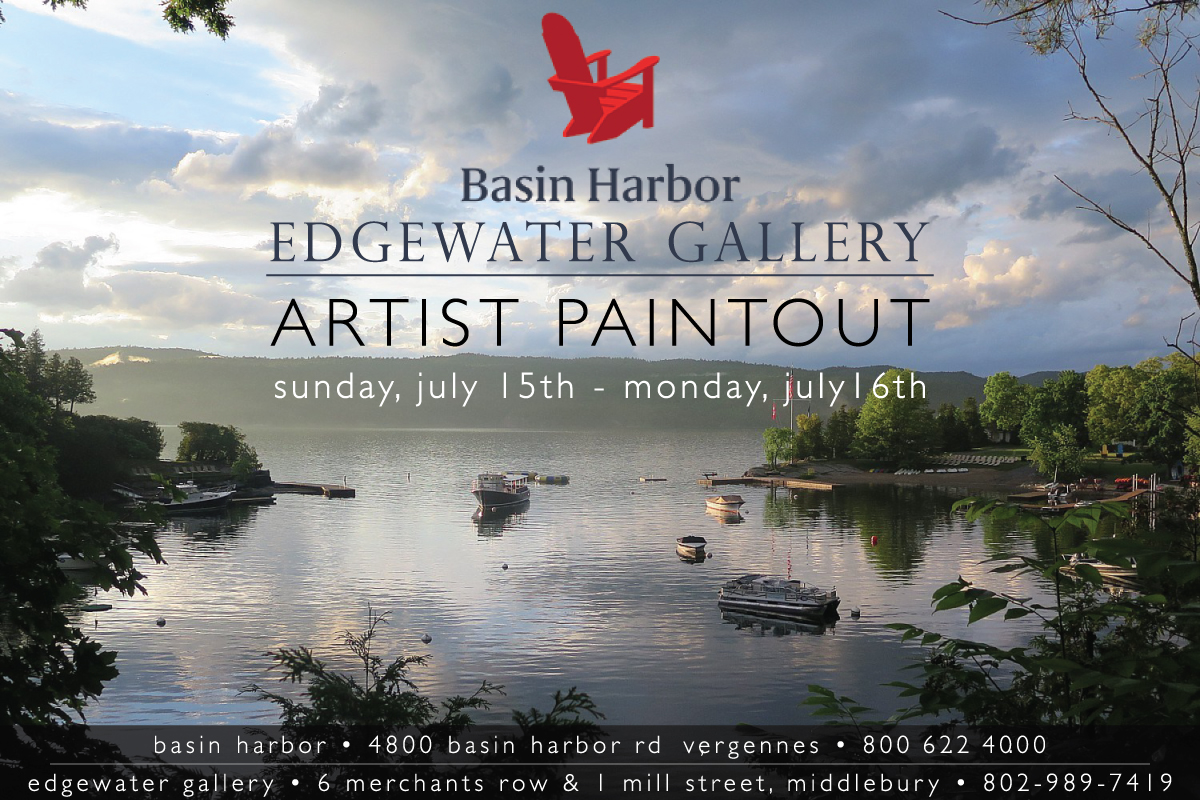 Event Details

Edgewater Gallery in Middlebury Vermont is excited to announce its Summer 2018 Paint Out at Basin Harbor on Sunday July 15 and Monday July 16. Four of our talented artists will take up residence at the club to paint "en plein air" and capture the natural beauty of the lake, the mountains, and the fields and forests that surround the club. Painters Scott Addis, Joe Bolger, Kate Gridley and Vcevy Strekalofsky will arrive Sunday afternoon, set up their easels and get to work! It will be a wonderful opportunity to watch their process and progress and to talk to each artist about his or her work. There will be a further chance to meet the artists at the Hospitality Hour from 5:30 to 6:30 Sunday. They will then move into the main lodge lounge area and Club Room where their Edgewater collections will be on display, and the artists will be available to discuss their work.

The painters will continue their work Monday morning. All of their "wet paint" pieces will be available for purchase as will the work from their Edgewater collections. 25% of the proceeds from any wet paint sale will go to The Vermont Foodbank.

For bios of each artist and specifics about work shown at Basin Harbor or at our two Middlebury locations, please visit our BASIN HARBOR PAINTOUT page or call the gallery at 802-458-0098.
Organizer
Edgewater Gallery802.989.7419