01janAll Day22febInner LandscapesOn view in January(All Day) Edgewater Gallery at Middlebury Falls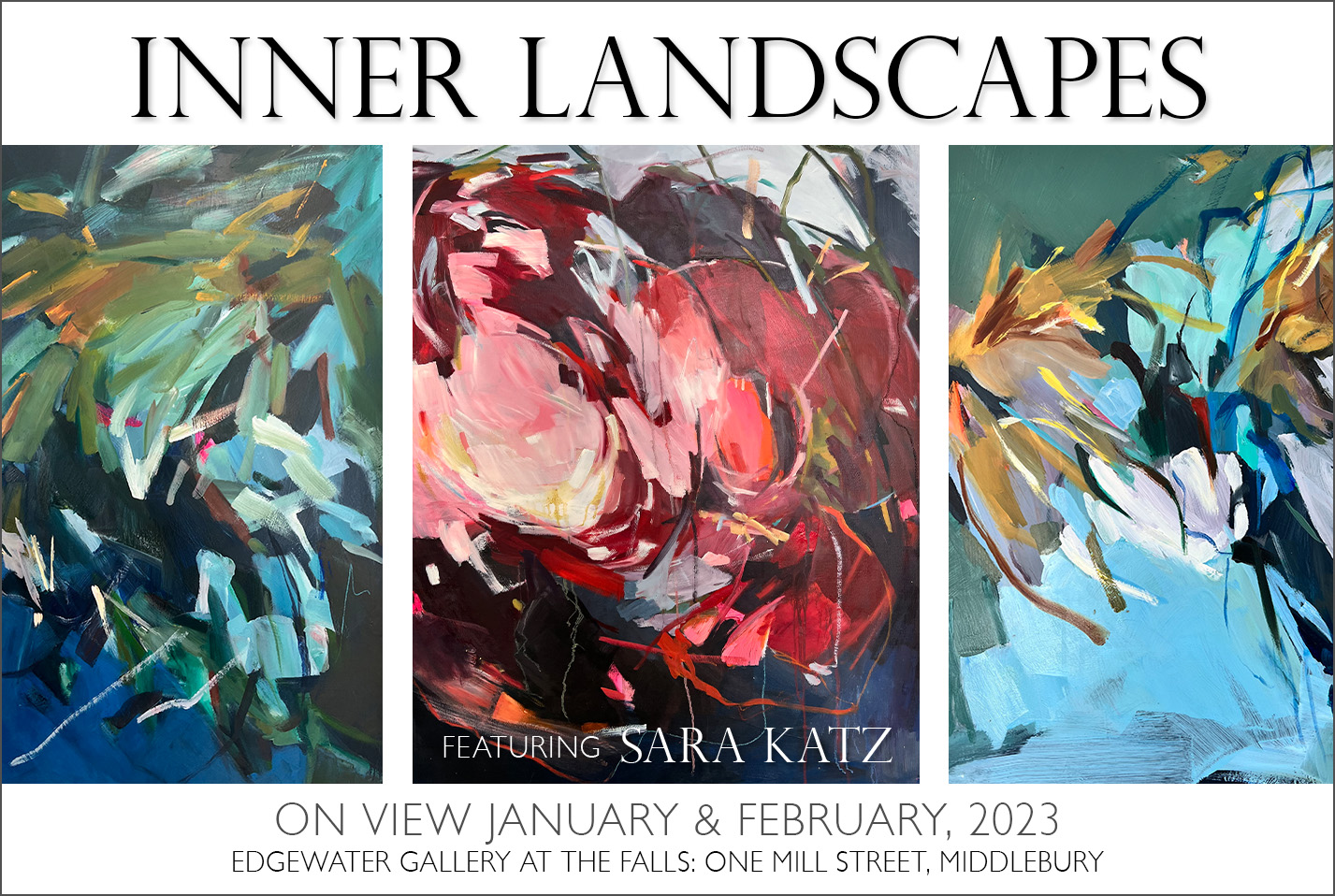 Event Details
INNER LANDSCAPES

featuring SARA KATZ
On view January and February, 2023
Edgewater Gallery at the Falls, One Mill Street, Middlebury
This month Sara Katz introduces a new collection of abstract paintings based on an exploration of botanical forms. Katz was raised in Cabot Vermont on a vegetable farm with a greenhouse and nursery and therefore often returns to the study of plant life which is both a familiar and important theme in her life. In this series the forms dance with bold colors and dynamic compositions filled with movement and energy.
"The garden is a setting I turn to for contemplation and revisit often as a subject in my work. Intuition almost always takes the lead at a point in my process: a series of layers, color and marks, blending memory with the moment through the physical act of mark-making. In this series, I am releasing the recognizable sooner than I have before–blurring the distinction between the figure and ground and dropping all references to perspective and the horizon. Botanical forms reassuringly repeat themselves throughout the natural world. A painting can connect a viewer to reality and an inner landscape simultaneously, offering a proxy for a memory." – Sara Katz
For more information about "Inner Landscapes" call the gallery at 802-458-0098 or email us at [email protected].
Time

January 1 (Sunday) - February 22 (Wednesday)
Location

Edgewater Gallery at Middlebury Falls

1 Mill Street Middlebury, Vt 05753
Organizer
Edgewater Gallery802.989.7419