01mayAll Day31Kate Gridley: A Few True ThingsMay 2017 Featured Artist(All Day) Edgewater Gallery on the Green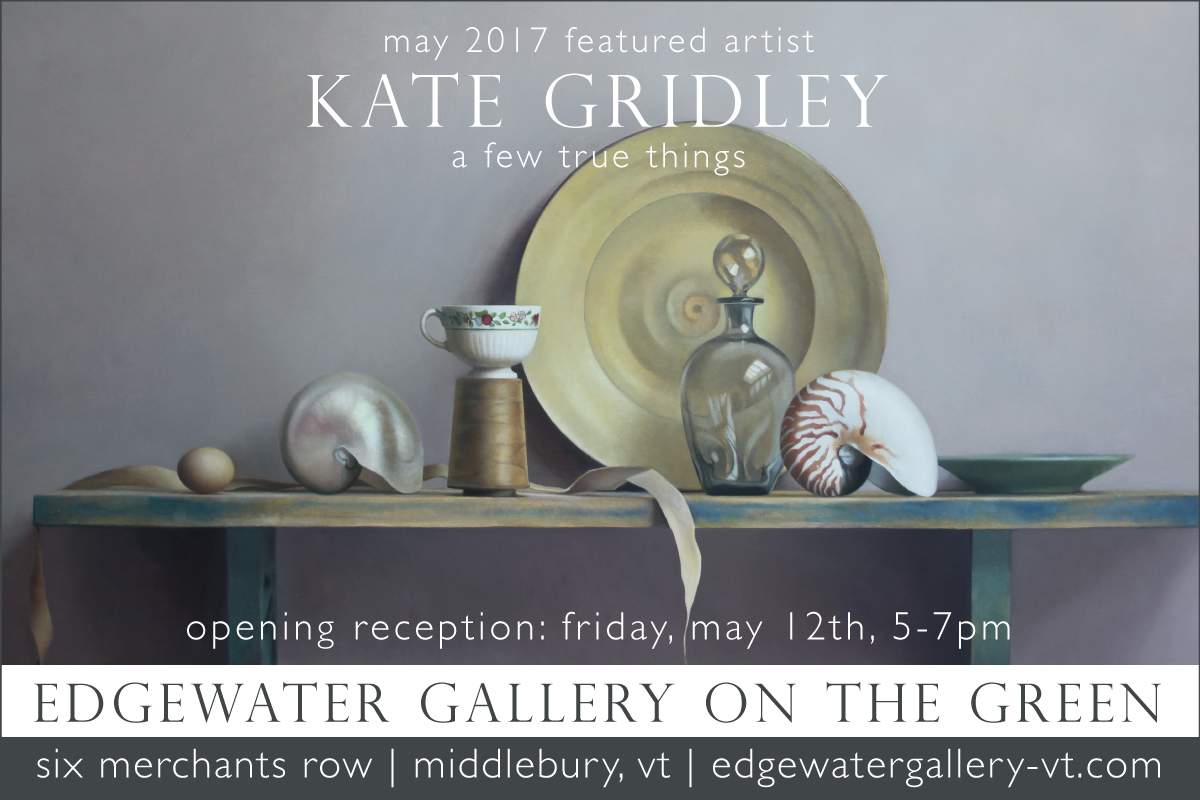 Event Details

MAY SOLO EXHIBITION AT EDGEWATER ON THE GREEN

OPENING RECEPTION
FRIDAY, MAY 12th, 5-7pm

A Few True Things is a collection of paintings about objects and space. In the abstract, the paintings are about shape and color, pattern of light and dark, the innate qualities of paint, history, triggers of memory. The same objects appear and reappear. Old friends, they are, perhaps, snippets of metaphor.

Objects have personality: a stout pitcher is a broad breasted person holding secrets, a pewter plate is a man from the American Civil War, a ribbed cup is a mid-western grandmother beating an egg with a fork. Groupings of objects might represent a group of characters, posed or in conversation. The spaces between, the cast shadows (concrete shapes in and of themselves), hold emotion.

 In the end, there is only abstraction, a form, an echo, a shadow of truth. And, possibly, a story.
Time

may 1 (Monday) - 31 (Wednesday)
Location

Edgewater Gallery on the Green

6 merchants row middlebury, vt 05753