sepThese Last Warm DaysGroup ExhibitionMonth Long Event (september) Edgewater Gallery on the Green and Edgewater Gallery at Middlebury Falls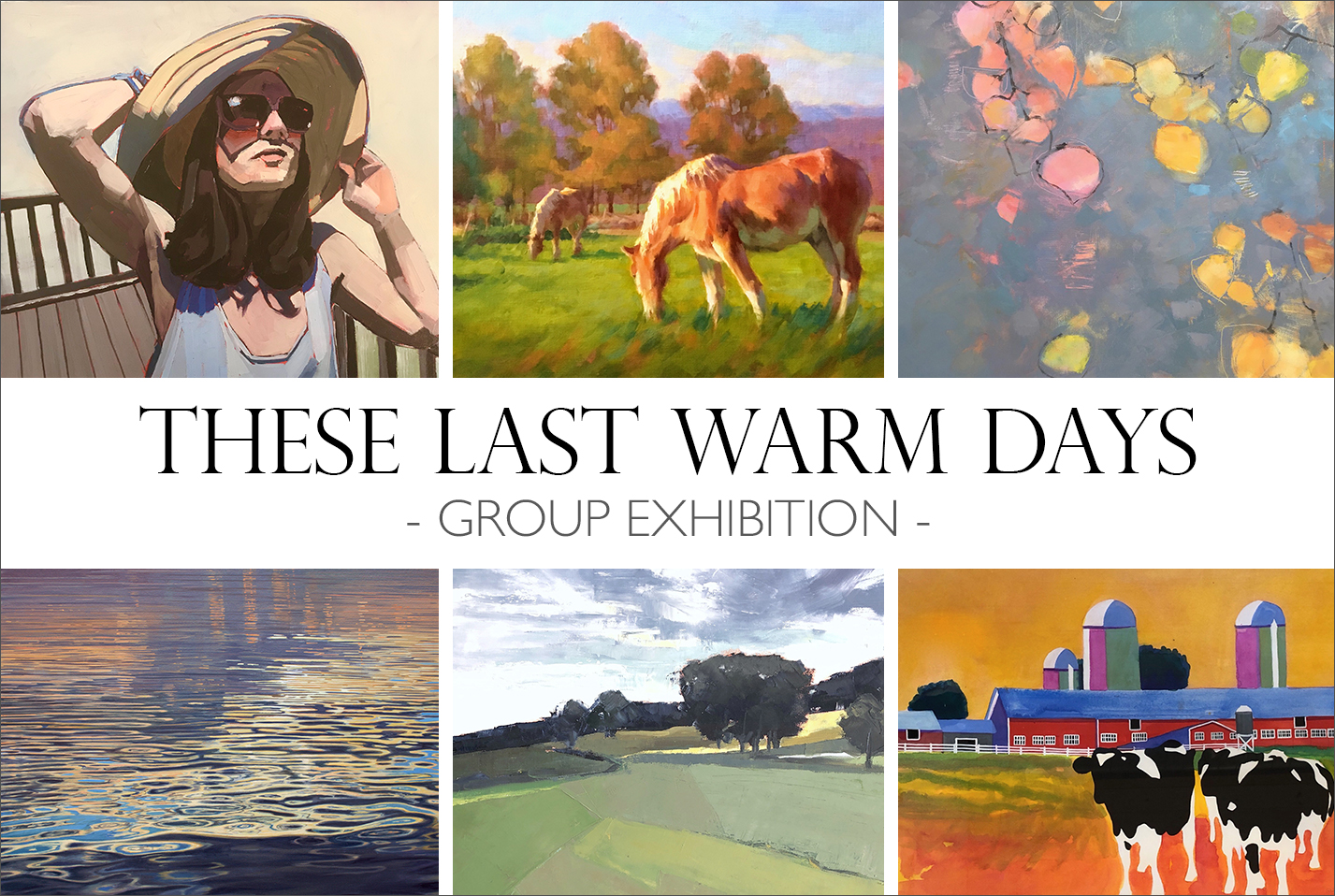 Event Details

On view for the month of September at both Middlebury gallery locations, Edgewater presents a group exhibition titled "These Last Warm Days". Six artists, three from each gallery will display work that captures the feeling of September days that still carry the warmth, glow and color palette of summer. The days grow shorter, the evenings and mornings grow cool. These are reminders that there is a change coming, so we savor these last warm days. Each artist has beautifully and uniquely conveyed our feelings of wistfulness for our waning summer season.
EXHIBITING ARTISTS:
At Our Falls Gallery – Woody Jackson, Kay Flierl, and Joe Bolger
At Our On the Green Gallery – William Hoyt, Molly Doe Wensberg and Lori Mehta
For more information about "These Last Warm Days" please call 802-989-7419.
Time

Month Long Event (september)
Location

Edgewater Gallery on the Green and Edgewater Gallery at Middlebury Falls

6 merchants row middlebury, vt 05753 and 1 mill street middlebury, vt 05753
Organizer
Edgewater Gallery802.989.7419