A N D Y   N E W M A N


j a n u a r y ' s   f e a t u r e d   a r t i s t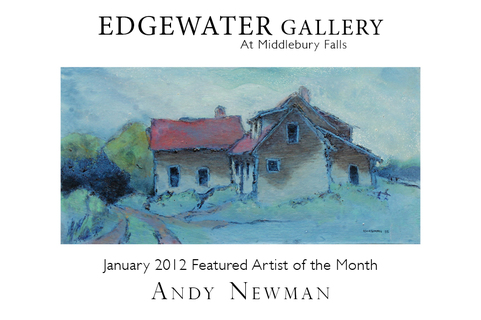 Over the course of my painting career, I have concentrated on three genres – figures, landscape and abstract – with varying emphasis at different times.  All three genres have permitted me to explore and develop those aspects of painting that animate and drive me most: composition, form, color, light and what the French call "facture" –handling or workmanship.  For me, the extent to which those aspects are successfully addressed will determine whether the painting has expressed or conveyed a content.
Thus with the landscapes, more often than not driven by architectural objects, the subject of the painting is the shapes, forms and volumes that carry and convey the light and color; the actual place – France, Portugal, New England – is almost incidental. – Andy Newman