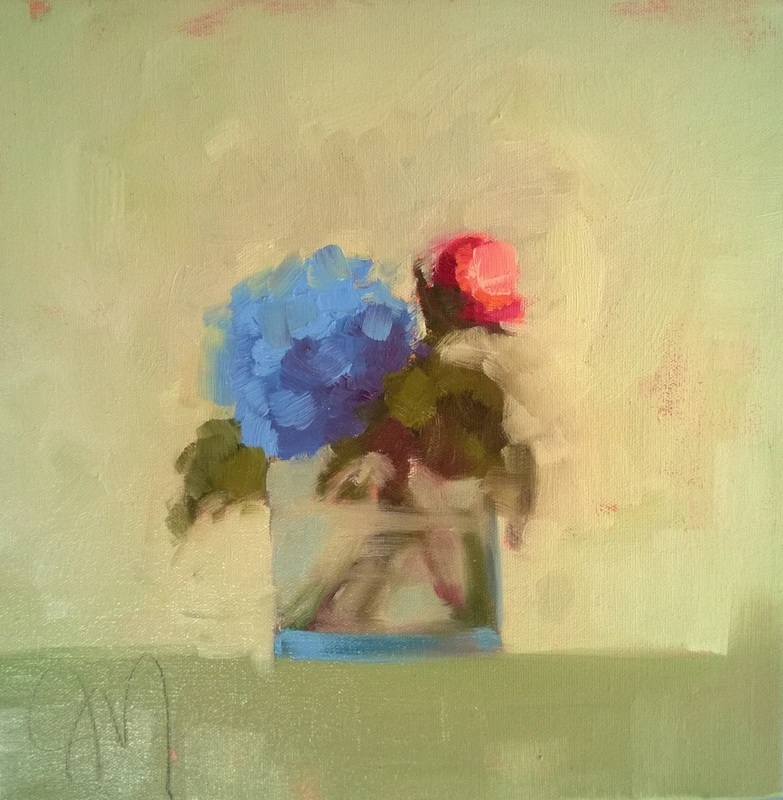 Spring has officially sprung, and though some rainy days are upon us, many of us are taking advantage of the great outdoors and getting to work in the garden.
Nothing says "spring" like a bouquet of flowers — and while we're not knocking the real thing, we also can't get enough of a new collection of exquisite still life paintings from Maine artist Jill Matthews.
Jill is a native Vermonter who graduated from the University of Vermont and continued her artistic education on the West Coast at the University of California San Diego. Currently living and working in Maine, where she lives with her family, Jill is a brand-new artist at Edgewater this year.
"I have been creating art on some level for as long as I can remember," Jill writes in her artist statement. "Life has led me in various directions but one thing that has always remained a constant is my love for art and involving myself in the creative process."
As we wait for our own beds to reach their full potential, we're getting a flower fix from Jill's work. Swing by to check them out in person!