This week, we are pleased to share with you our second installation of "Meet The Artist"! Our second artist, Hannah Bureau, is masterful at creating semi-abstract landscapes that are familiar enough to comfort us but vague enough to keep us interested and guessing. Here's what she had to say about her work and what keeps her going: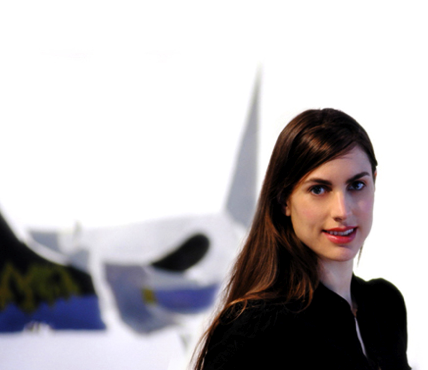 H a N N A H   B U R E A U
Who/what are your biggest influences on your art?
Memories of beautiful places that I've lived in are the biggest influences on my work. I'm always trying to capture the feeling of these places. I also look at lots of art, and am particularly influenced by the big D's: Willem de Kooning and Richard Diebenkorn as well as Fairfield Porter and Joan Mitchell. I've been lucky enough to study with contemporary artists Eric Aho and Jon Imber.
How has your painting style evolved over the years?
My work has always been based in abstraction, but recently I've been working from observation and more representational imagery has been appearing in my work. This development excites me as I see new possibilities of abstracted landscapes with a sense of space and distance and even a horizon. I believe that painting style develops over time after years of working. What the artist has decided to keep, the decisions they have made along the way, becomes a style of sorts.

Where do you see yourself in five years?
Having spent a few years living in southern Vermont, my husband and I would love to return to the Putney area. The dream is to convert an old barn into my painting studio. I will be working on large plein-air paintings.

What is your ideal meal?
Colorful, farm-to-table food enjoyed with family and friends around a long outdoor table in August… with a French baguette and wine of course.
Below is a handout of the interview if you'd like to see it in closer view.  Come by the gallery to see her new larger pieces and our other artists on exhibition and mark your calendar for our birthday celebration next Saturday!