01octAll Day15novAutumn Solos on the GreenOn View this October(All Day) Edgewater Gallery on the Green - 6 merchants row middlebury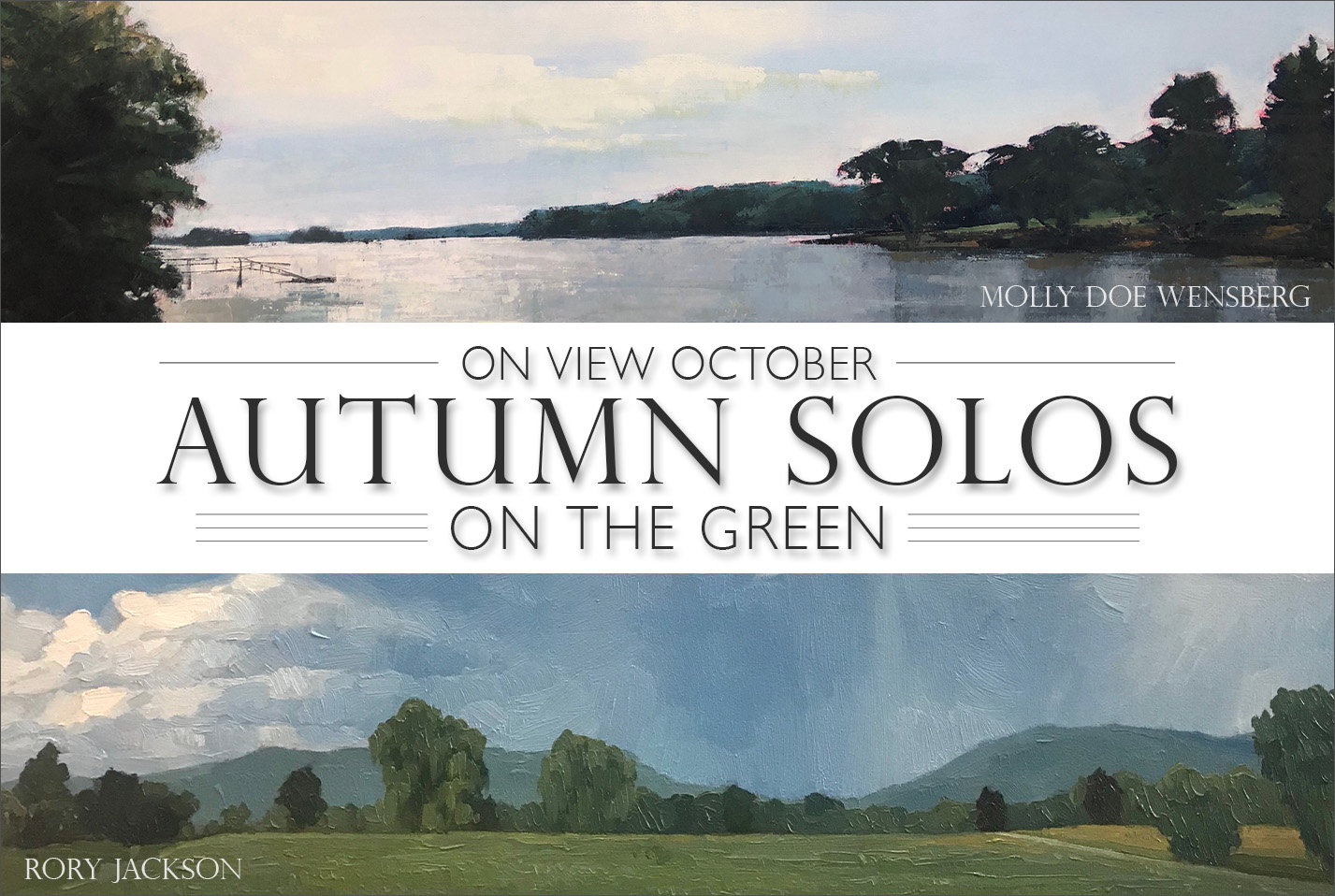 Event Details

Edgewater Gallery welcomes Vermont's spectacular fall season with our October exhibitions "Autumn Solos at the Falls" and "Autumn Solos On the Green."

At Edgewater Gallery on the Green, our exhibition "Autumn Solos on the Green" features two solo shows, one with the work of Rory Jackson and one with the work of Molly Doe Wensberg. Both collections will be on view through the month of October.

Rory Jackson is renowned for his ability to capture the drama of the Vermont landscape with its ever changing light, skies and palette. Jackson has his studio in Bristol Vermont but splits his time between his Addison County home and Cape Three Points in Ghana, a place where the artist originally went to study drumming but ended up settling in, after meeting his wife and founding a school. The climate, and landscape of Vermont and Ghana are vastly different and Jackson credits this difference with keeping his perspective fresh and providing him with a wealth of subject matter.  Rory Jackson  strives to portray the beauty of the light and its effect on the fields, rolling hills, and mountains of Addison County, in his latest collection for the gallery. The collection pays homage to the natural beauty of our state and conveys his connection to his subject matter.

Skidmore College graduate Molly Doe Wensberg started her art career as a tapestry weaver, creating paintings with fiber. The artist switched to painting in 1997 and now has her studio in rural New Hampshire where she focuses on the New England landscape as her subject matter. Her background in weaving is evident in her layered and rhythmic representations of the land and in the seamless color transitions in her painting. Wensberg comments that in the paintings for her October exhibition which were created in the midst of the pandemic, it felt especially comforting and meaningful to observe and appreciate the beauty of the natural world.

We are pleased to have our gallery doors open and to be able to invite our customers to see this exhibition in person! 

We recognize however, that this is still a time to be cautious and to follow current health guidelines, and so though we are open for business, we will continue to offer our exhibitions virtually at 

www.edgewatergallery.com

.
Time

October 1 (Thursday) - November 15 (Sunday)
Location

Edgewater Gallery on the Green - 6 merchants row middlebury
Organizer
Edgewater Gallery802.989.7419