19augAll Day26sepCapturing the MomentsAugust 19th - September 26th, 2023(All Day) Edgewater Gallery on the Green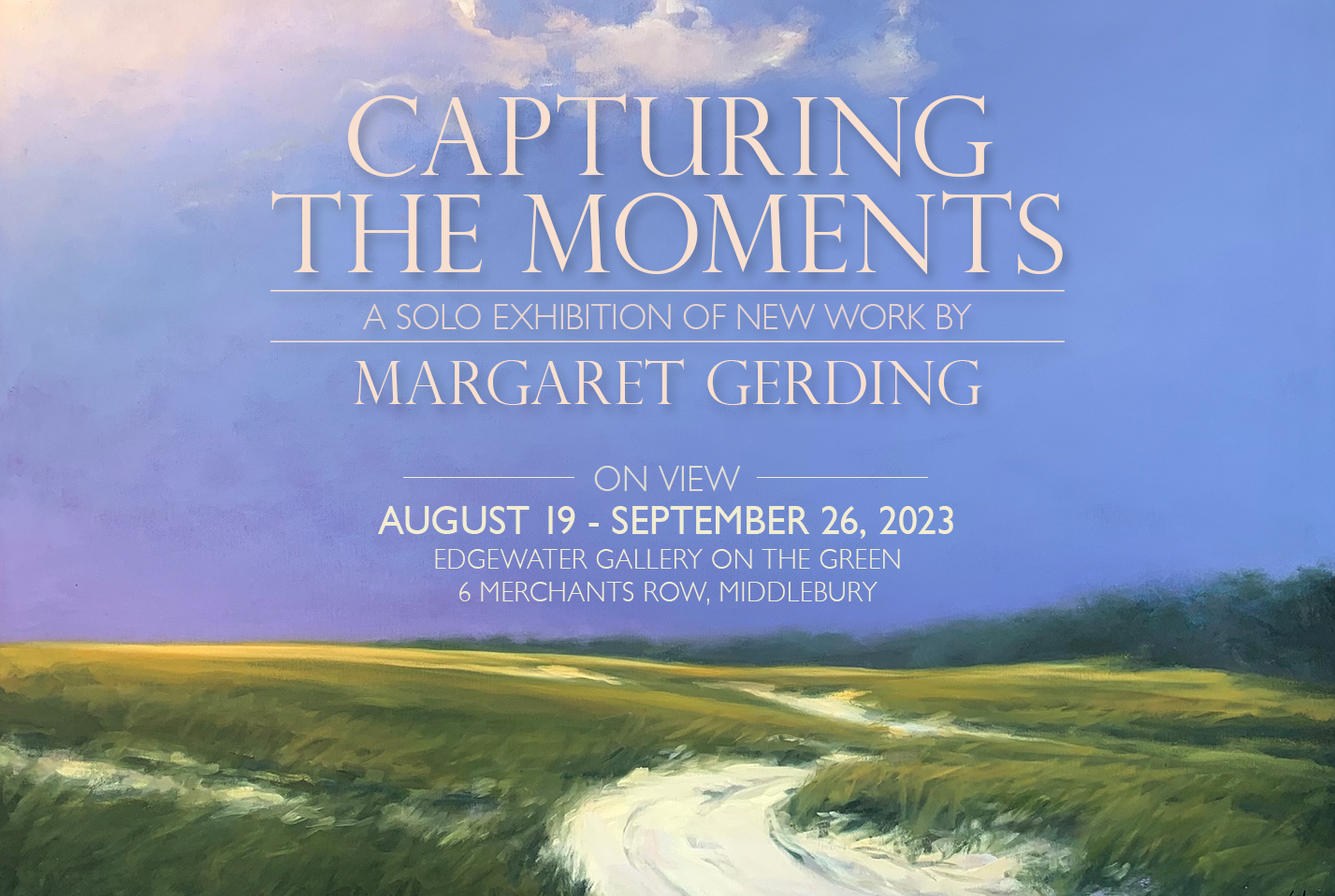 Event Details
CAPTURING THE MOMENTS
A Solo Exhibition of New Works by
Margaret Gerding
August 19th – September 26th, 2023
Edgewater Gallery on the Green, 6 Merchants Row, Middlebury
New England landscape painter Margaret Gerding finds a sense of joy and belonging as she experiences first hand the changes that happen moment to moment in the skies, light, and palette of the landscape as the day evolves morning to mid-day, mid-day to late afternoon, late afternoon to early evening. The seasonal shifts bring yet another chance to observe and capture subtle changes in the composition of the landscape.
Gerding's latest collection for Edgewater includes both coastal scenes and those of rural Vermont. She conveys a sense of peace and quiet beauty through her soft brushwork and color blending but she also is able to render the drama that happens as the light changes the skies and affects the look of the landscape. Through her skillfully added detail and accents of vivid color the viewer feels the excitement of a fleeting, breathtaking moment in a New England day.
For more information on Margaret Gerding's "Capturing the Moments", call us at 802-989-7419 or email us at [email protected].
Time

August 19 (Saturday) - September 26 (Tuesday)
Location

Edgewater Gallery on the Green

6 merchants row middlebury, vt 05753
Organizer
Edgewater Gallery802.989.7419