20febAll Day18marEdgewater Gallery Online Winter Workshops 2021This February and March(All Day) Online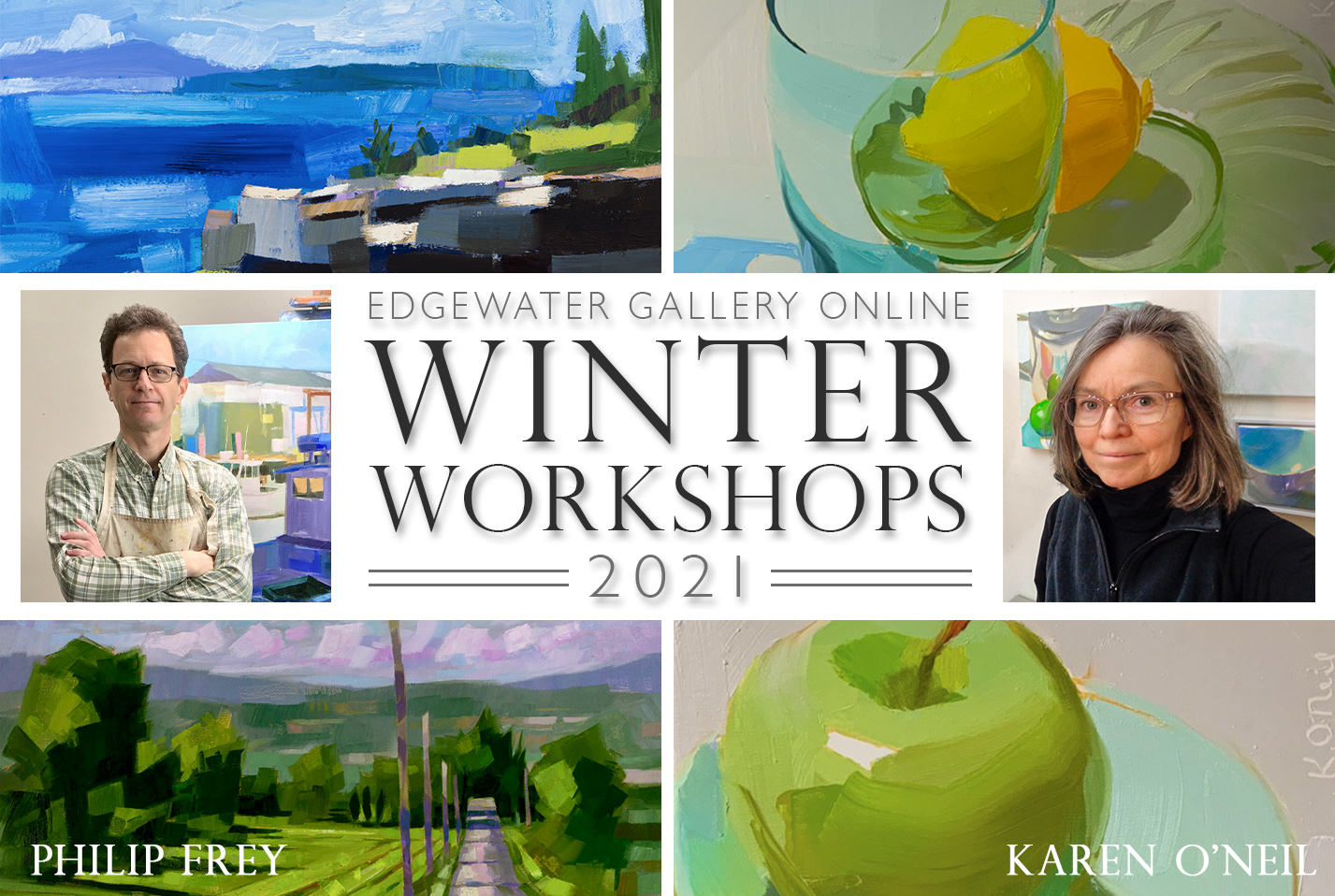 Event Details
Edgewater Gallery Online Winter Workshops 2021
Edgewater Gallery is excited to present two online learning opportunities in our Winter Workshops 2021. On February 20th and 21st, Maine painter Philip Frey is offering a two day painting intensive for experienced painters, titled "Achieving Color Harmony in Landscape Painting" and on March 18th, still life painter Karen O'Neil will give a one hour demonstration and lecture titled "Still Life: Direct Painting with Oils". Both classes are online and will include opportunities for students to interact with the artist.
The cold winter months are the perfect time to focus on improving your painting techniques or to learn something new, especially at this time when we are all still isolating to stay safe and healthy!
For more information  call the gallery at 802-458-0098 or email us at 
[email protected]
.
Register by calling the gallery or by purchasing a workshop on their respective pages.
Time

February 20 (Saturday) - March 18 (Thursday)
Organizer
Edgewater Gallery802.989.7419