20febAll Day21The Elemental Landscape: Painting WorkshopFebruary 20 & 21, 2021(All Day) Online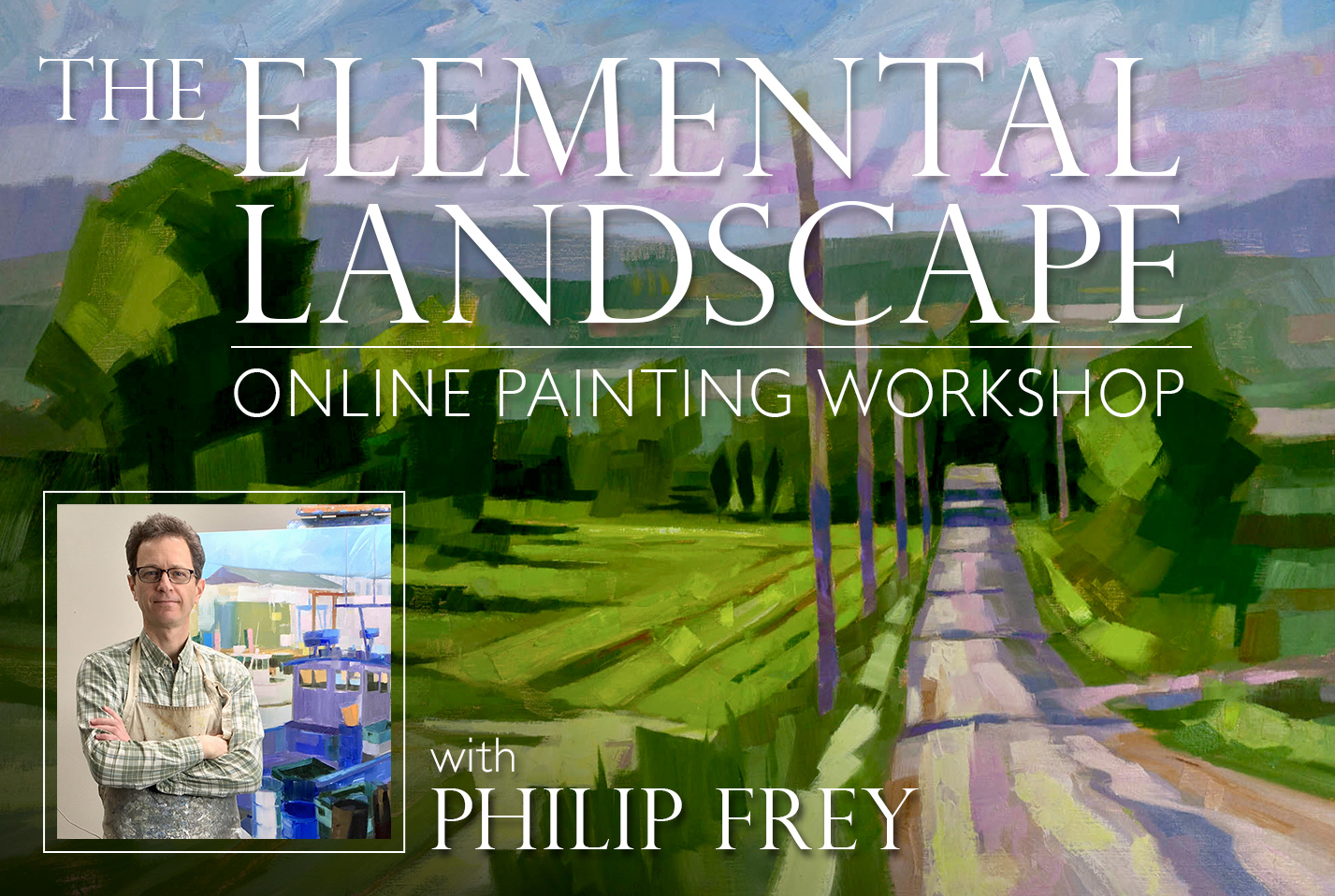 Event Details
The Elemental Landscape
Painting Workshop with Philip Frey
ONLINE – February 20 & 21, 2021
10 AM – 4:30 PM ET
$275
Maine painter Philip Frey returns to Edgewater Gallery for an online, interactive oil painting workshop targeted for experienced painters* Philip will focus on ways to achieve color harmony in your landscape paintings by relating the concepts of hue, value, and intensity to paint-handling techniques and color-mixing, as well as to the student's painting narrative and design. You will be guided from concept, sketches, palette selection, and continuing through to the development of a painting. Students will work from their own reference materials. The first morning will consist of a live demonstration and lecture via Zoom. The rest of the workshop will be devoted to painting time in your studio, individual instruction, and group critiques at the end of each day. A video of the workshop will be available to students after February 28th, 2021.
Students will receive a pre-workshop packet with instructions and a materials list after registration is complete. To participate in this workshop you will need: a.) laptop, tablet, or computer with a webcam & microphone; b.) high speed internet connection and; c.) the ability to take digital photographs of your work.
The Deadline for registration is February 8, 2021.
Workshop size limited to 10 students.
For more information about Philip, visit edgewatergallery.co and philipfrey.com.
*This workshop is designed for intermediate to advanced painters. If you have any doubts that this workshop is the right fit for you, please submit the following:
1.       Four finished paintings completed within the last six months with a short statement of your goals and concerns. Follow these image submission guidelines:
a.       Make sure the photos are in focus and avoid glare.
b.       Crop your images (no frames, no background, etc.)
c.       Resize your images to no larger than 2MB.
2.       Email your images and statement to [email protected] for review.
3.       Philip will contact you within five days of your complete submission.
Time

february 20 (Saturday) - 21 (Sunday)
Organizer
Edgewater Gallery802.989.7419