18marAll DayStill Life: Direct Painting with Oils - Painting Demo & DiscussionThursday March 18th, 2021(All Day: thursday) Online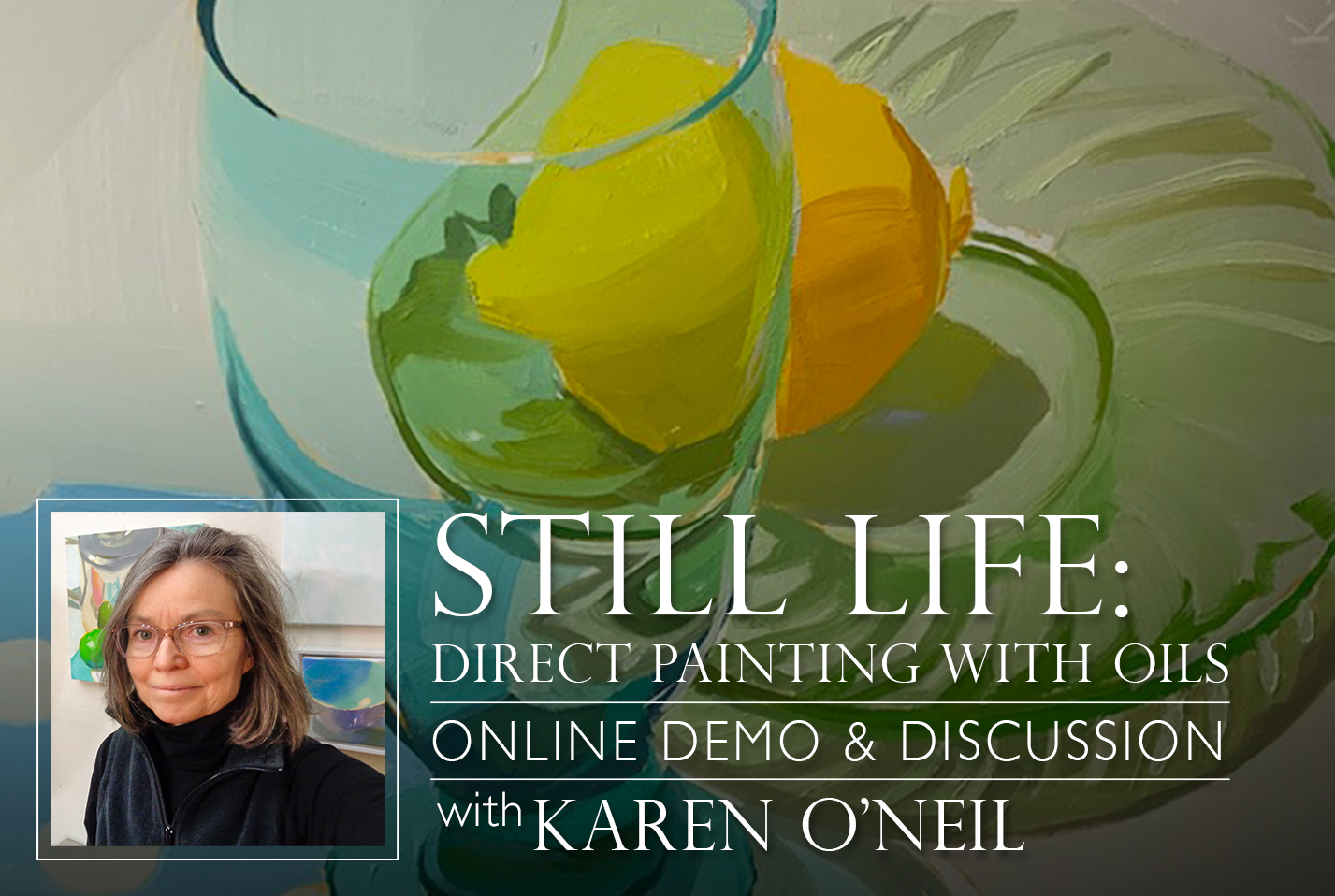 Event Details
Still Life: Direct Painting with Oils
Painting Demo & Discussion with Karen O'Neil
ONLINE – Thursday March 18th, 2021
1:00 PM – 2:15 PM ET
$30
Edgewater invites you to attend  still life painter Karen O'Neil's online demonstration and lecture/discussion on the topic of Still Life: Direct Painting with Oils.
Working from a small still life set-up, O'Neil will be taking you through her process of direct painting with oils. Drawing, color mixing, building form with the paint, and working wet into wet  will be highlights of this 60 minute (or so!) demo. There will be a question/ answer session immediately following the demonstration. The class will be recorded and the recording will be available following the class.
Participants will be sent a Zoom Link and information following registration.
O'Neil is an established Edgewater artist whose still life paintings using glass and reflective objects combined with fruit, flowers and other household objects are exquisite studies of light's effect on colored, transparent and reflective surfaces. She has been teaching for over two decades and her work is represented in both private and corporate collections nationally.
For more information on Karen O'Neil's online class "Still life: Direct Painting with Oils", call the gallery at 802-458-0098 or email us at 
[email protected]
.
Students will receive a confirmation email after completing their purchase.
Organizer
Edgewater Gallery802.989.7419