01mayAll Day31Perspectives: Group ExhibitionOn View this May(All Day) Edgewater Gallery at Middlebury Falls - 1 Mill Street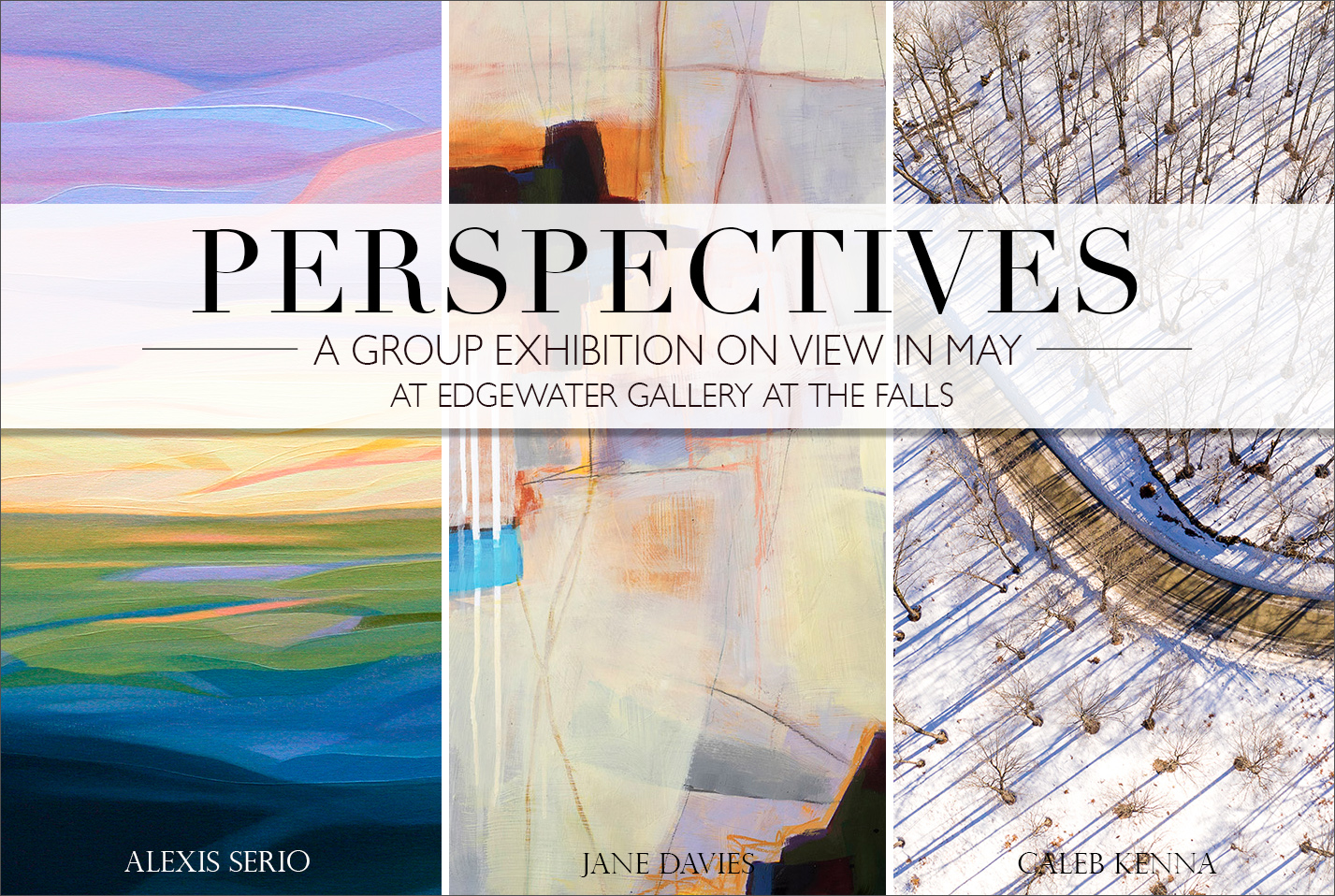 Event Details

On view for the month of May at Edgewater Gallery at the Falls, the group exhibition "Perspectives" featuring the work of Jane Davies, Alexis Serio and introducing new Edgewater artist, Caleb Kenna.

"Perspectives" examines the way in which each of these three artists perceives and represents in a two dimensional way, depth, height, proportion and the landscape or their chosen subject matter. Painter Alexis Serio paints vast, rolling, dreamlike landscapes that carry the viewer's eye over a layered composition of simple shapes that represent the land, water and sky. Abstract painter Jane Davies' work is completely non-representational but Davies starts with a handful of visual elements which she then works with until they make visual sense. The elements of the composition; shape, color, line, and texture, are layered until the painting comes together and conveys the desired perspective. It is then that the piece becomes a recognizable place to the artist. Photographer Caleb Kenna introduces his drone photography to the Edgewater community in the "Perspectives" show. This is a unique view of the Vermont landscape. Seen from above, these familiar places take on a new identity and become compositions that are about color, pattern, and texture.

We hope to be able to invite you into the gallery to experience "Perspectives" but until that time, look for a virtual tour of the exhibition, artist conversations, and details of the individual work here on our website. For inquiries email us at [email protected] or call 802-458-0098.
Time

may 1 (Friday) - 31 (Sunday)
Location

Edgewater Gallery at Middlebury Falls - 1 Mill Street

1 Mill Street Middlebury, Vt 05753
Organizer
Edgewater Gallery802.989.7419