03aprAll Day15mayRaffle for UVM Center's COVID-19 Response FundWin a painting by Rory Jackson!(All Day) Edgewater Gallery on the Green - 6 merchants row middlebury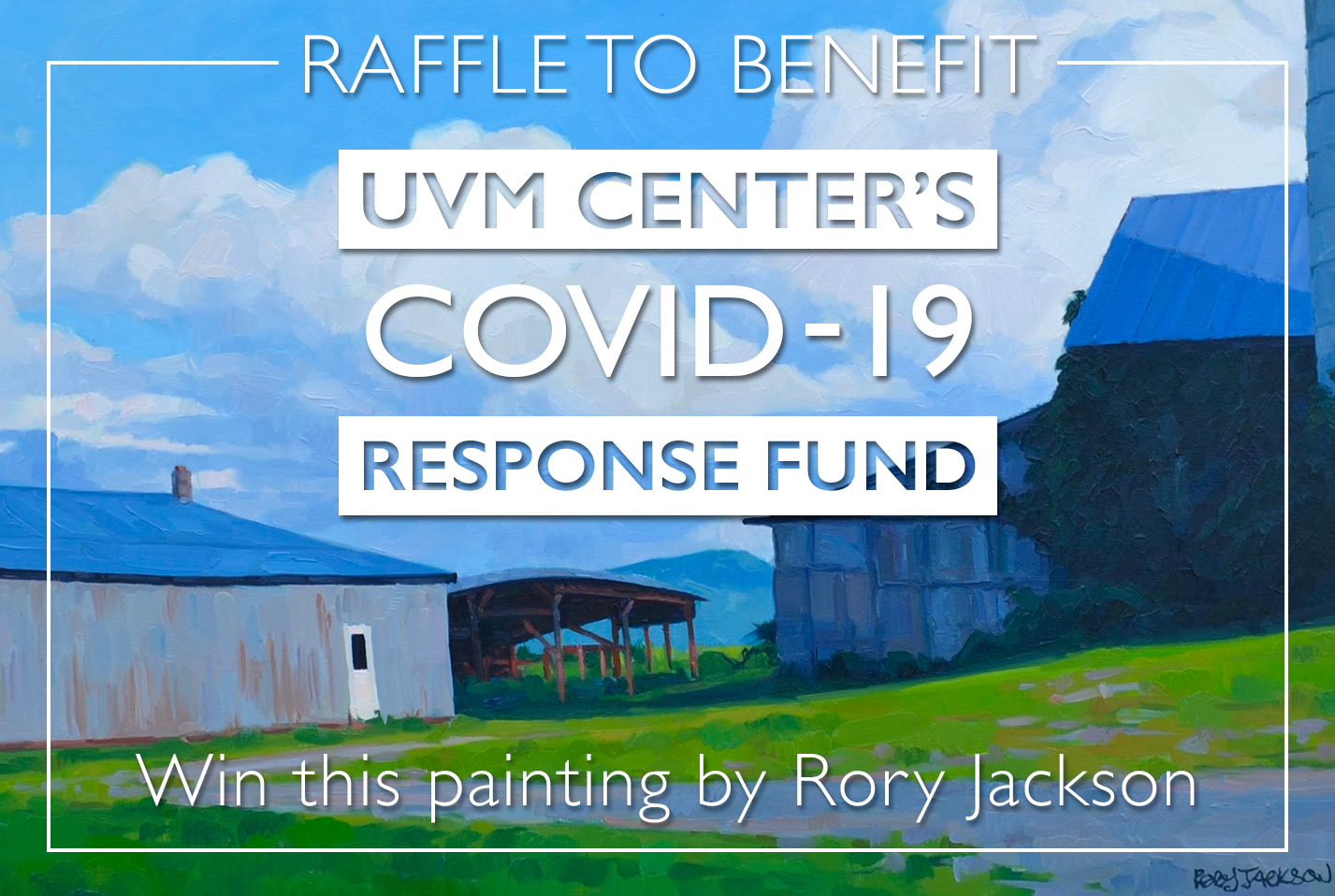 Event Details

Though we all face challenges during this health crisis, it is important to remember to help when and where we can. In this spirit we are pleased to participate in a raffle to benefit the University of Vermont Medical Center's COVID-19 Response Fund, by donating  a beautiful painting by Addison County artist Rory Jackson.  All of the proceeds from the sales of raffle tickets will go to the Response Fund and will be divided between the Burlington and Middlebury medical centers.

The winning ticket holder will take home an oil painting by Addison County native Rory Jackson who is known for his sweeping Vermont landscapes and his talent for capturing the ever changing skies, the dramatic light, shadows and rich color that are unique to our state.

This health crisis has presented us all with great challenges but medical centers and those working in healthcare are on the front lines of the crisis. We are happy to be able to offer our support.

For more information about the raffle, the UVM Medical Center's COVID -19 Response Fund and to purchase tickets, please click on the link below.
Time

April 3 (Friday) - May 15 (Friday)
Location

Edgewater Gallery on the Green - 6 merchants row middlebury
Organizer
Edgewater Gallery802.989.7419